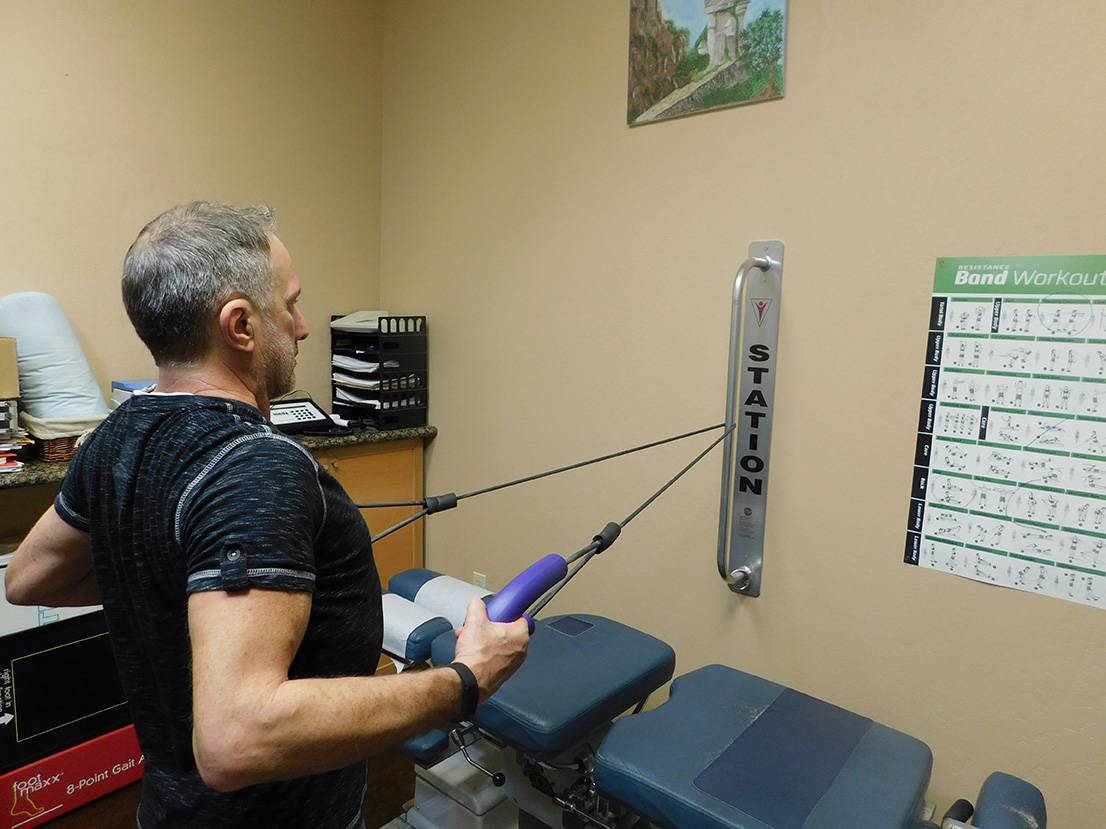 Slide 1

Dr. Rebeka Falkner, Licenced Chiropractor, Certified by the International Academy of Medical Acupuncture for over 25yrs.
Licensed Chiropractor & Certified By the International Clinic of Acupuncture
Providing Service to Mesa, Tempe, Gilbert, Chandler, Scottsdale, and The East Valley
Dr. Rebeka Falkner, with Natural Health Acupuncture and Chiropractic, uses a holistic and whole body approach to health and wellness. Dr. Falkner is not your typical chiropractor. She provides a variety of healthcare services including acupuncture, chiropractic, functional rehabilitation, instrument-assisted soft tissue therapy, massage therapy techniques, nutrition, supplementation, and essential oils.
A TREATMENT PLAN SPECIFICALLY FOR YOU
Dr. Falkner uses diversified technique, drop table, and activator. She also does side posture for pelvis and low back. Anterior thoracic adjustments for flat backs and rib head irritation. Dr. Falkner adjusts the Occiput-C1 area (great for headaches and balance). Dr. Falkner works with the TMJ joint and surrounding musculature. It can also be adjusted. Acupuncture can treat all kinds of conditions: Allergies, headaches, neck pain, shoulder/elbow conditions, carpal tunnel, back pain, sciatica, fibromyalgia, stress, anxiety, depression, constipation and other digestive disorders, weight loss, and smoking cessation. Dr. Falkner provides medical massage: trigger point therapy, neuromuscular re-education and deep tissue depending on condition. Dr. Falkner, utilize various labs for hormone levels, adrenal function, digestive stool analysis, and heavy metals. Dr. Falkner uses a combination of Chinese herbs, homeopaths and special nutrients to help the body heal.
She offers a variety of natural healthcare services to help people regain their health quickly, with everything required to care for your wellbeing under one roof! Dr. Falkner builds a relationship with her patients and encourages them to take an active part in their health goals. Dr. Falkner's goal is to give people the freedom to be active, have more energy, sleep better and live the life they want to live. Pain-free and without drugs!
A HOLISTIC AND WHOLE BODY APPROACH TO HEALTH AND WELLNESS
Dr. Rebeka Falkner was inspired to become a chiropractor after suffering a shin splint injury from long-distance running. She first saw an orthopedic doctor who told her to stop running. Her goal was to get a scholarship for college as a long-distance runner. The answer from the orthopedic doctor didn't sound like the right solution, so she went to a sports chiropractor who healed her shin splints and taught her how to run again. The doctor later hired Dr. Rebeka to work with her athletes. Dr. Falkner now has 25+ years of experience in acupuncture, chiropractic, nutrition, soft tissue techniques, and physiotherapy modalities. Dr. Falkner's approach is holistic and includes the whole body. She provides services for all ages: infants, children, teens, and adults. Combining several modalities allows for a broader scope of conditions treated: from digestive disorders, allergies, headaches, low energy, and weight loss, to athletic injuries, TMJ dysfunction, and orthotic therapy to name a few. Dr. Falkner especially enjoys treating extremities, shoulders, elbows, wrists, hips, knees, ankles, and feet.
Dr. Falkner transforms people's health, energy, and vitality for life.
She enjoys hiking, kayaking, yoga, dirt biking, her dog "Ginger," and is studying for her private pilot's license.
Want to be part of the team?
Email us your resume or contact us about our current positions available.
Please email: jobs@westmesachiropractor.com